Personalized, warm, and gentle dental care that you deserve.
Fill out the form below so that our smile team can reach out to you!​
Listening is our top priority.
Every patient has a unique health history.
We take extra care to take note of your story.
Educate. Educate. Educate.
We emphasize empowering patients to make the best choice for their overall health and prevent further issues.​
While we keep a high standard of how we treat patients, we do our best to make them feel at ease.
Dr. Powers has a few jokes up his sleeves that you might like, and our staff enjoys catching up with our patients.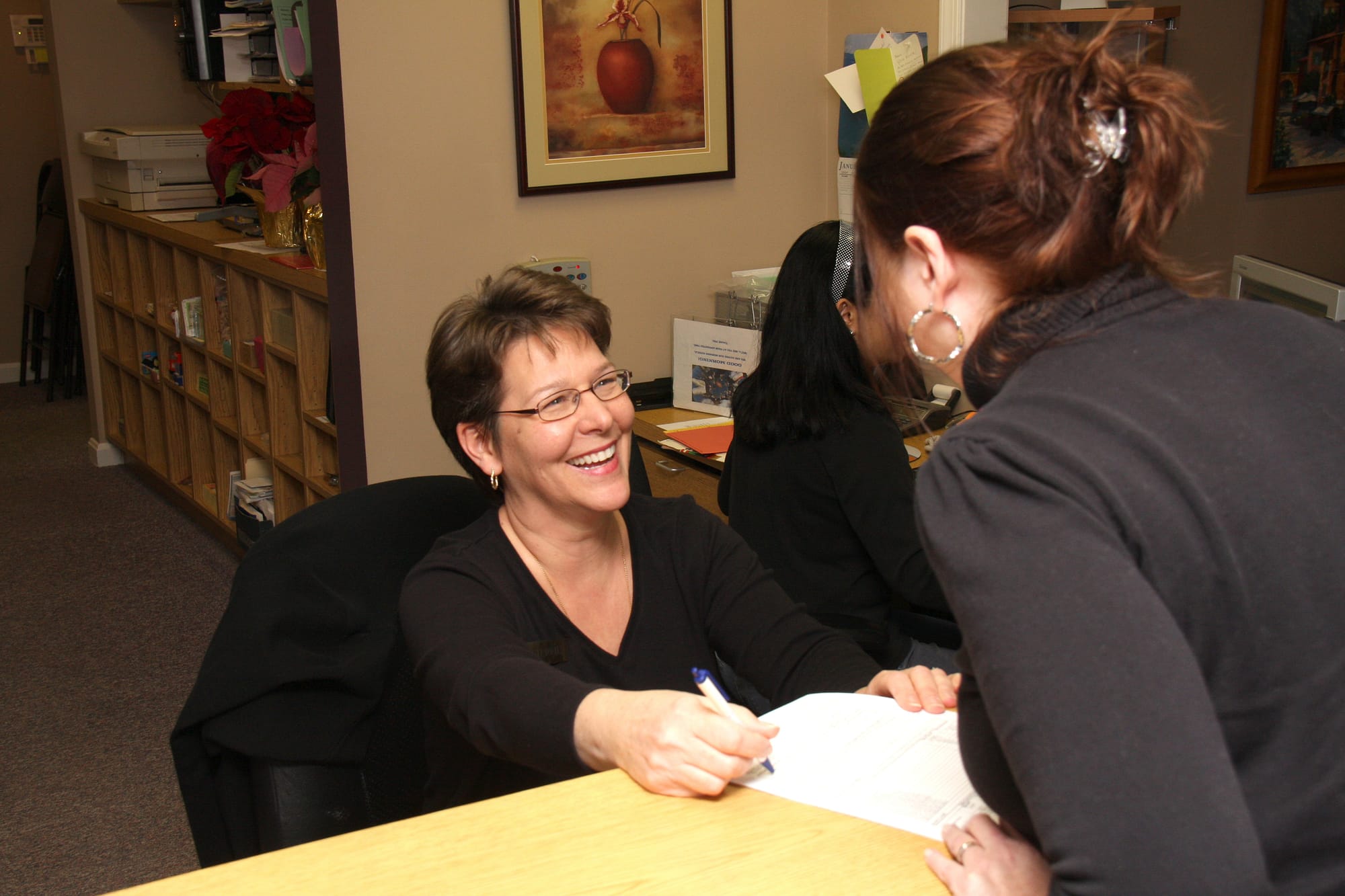 What patients say about us​
⭐⭐⭐⭐⭐
For the past 30 years, Dr. Powers and his staff have provided consistent, outstanding dental care. My visit yesterday was no different except for the extra protections they've established during the COVID19 pandemic. I felt very safe and comfortable in their office.
Robin K.
Patient
⭐⭐⭐⭐⭐
I am new to the area and didn't have a regular dentist yet. But when a crown fell out I needed urgent care. Dr. Powers' office agreed to see me on short notice and are taking quick care of my problem They are also being very careful about hygiene so I don't feel any COVID risks. Great place.
John M.
Patient
⭐⭐⭐⭐⭐
Most people don't enjoy dental visits, I do. I really like catching up with Janet, my hygienist, and seeing Terri and Dr. Powers. I've been going to Dr. Powers for about 35-40 years and his practice has always been enjoyable.​
Linda D.
Patient
⭐⭐⭐⭐⭐
My first time and it was a great experience. My hygienist Suzanne did a thorough job of examining and cleaning. She was gentle and explained what she was doing (which helped calm my nerves). Dr. Powers stepped in to say Hello and explain to me a procedure that needs to be done. He was concerned with the well-being of a certain area and I was scheduled sooner than later! In the 10 minute interaction I had, he seemed like a genuinely caring dentist.
Sophia R.
Patient
⭐⭐⭐⭐⭐
I live in Western Howard Co. and travel a distance to see Dr. Powers, he is an outstanding Dentist. Staff is friendly and helpful with any Insurance issues.
Meryl M.
Patient
⭐⭐⭐⭐⭐
Our family has seen Dr. Powers for 35+ years. We live in Bethesda however we still go to him. great dentist and great staff always.
Linda K.
Patient
Questions? Call 301-441-8686
John Powers, DMD
8955 Edmonston Rd Ste N Greenbelt, MD 20770